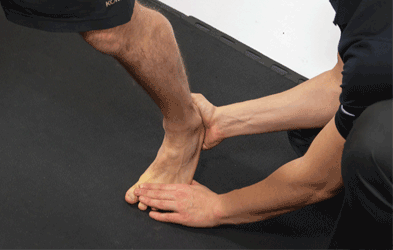 NEW Explore & Restore One on One Movement Therapy Sessions
Limited Time Special on 1 Hour Assessment Only = $40.00
(Reg. $80.00)
OR
Assessment & 1st Session, 2 Hours = $120.00
(Reg. $160.00)
Follow up visits are usualy shorter.
Wear or change into something you might workout in or swim in. Put long hair up/ off shoulders.
(Big loose clothing and hair covering neck/shoulders make assessments more difficult)
Are you in pain? Do you have unresolved niggles, pain, and feel restricted? Have you seen a variety of healthcare professionals that have targeted just the site of pain and it keeps coming back?
Let's bring back some structural integrity so you're nervous system / motor control system can more efficiently access optimal function and performance while dropping away pain and stiffness. We will create an environment where you can re-educate and retune the system by reminding the body and brain what it has potentially lost from poor movement and/or injury in the joints and soft tissues and let your body heal itself through this amazing process of restorative movement.
In your Explore & Restore session I use assessments and restorative movements to evaluate and reorganize your body as a complete system, not just the area that is painful. We have the goal of identifying and restoring imbalances in your body which could likely be an underlying cause of your problems.
I recognize the possibility that the pain you are experiencing is a result of your habits, movements and traumas over a period of time. The way you hold yourself, your current ability to move and your pain is all part of your journey and we take time to understand you and your body.
After going through your injury history we will take you through a thorough assessment which includes observing how you move, video gait analysis as well as perform specific tasks and explore your movement. Putting all of this information together we can begin to sort out patterns in your movement/posture and make decisions on movement correctives to help balance things out.
We apply our observations into a sort of map of human function/movement so that we can seek out the areas that are blocking your body from moving freely. This restorative movement model sees that the individual parts of the human body do not function in isolation. During movement and activities, Your nervous system and all your joints, connective tissues, and muscles work together and they all depend on each other to play their part
Your body does not like to be in pain but has chosen for you to experience pain to drive you to change how you move. Issues like poor posture, traumas, or lifestyle habits can cause changes to how you move and cause your body to be out of balance with itself which can lead to pain down the line. If the body starts to protect one body part it reduces the movement capability in the joints, connective tissue, and muscles, which causes compensations elsewhere.
Through your Explore & Restore process we identify your often unknown limitations and guide you to restore lost movement through movement correctives to bring your body back into balance where you can experience pain free movement. Your process of restoring the body will largely consist of learning movement patterns that re-teach your brain and reorganize your body so it can move more fluidly and without compromise. You should expect to work with the movements in the session to achieve best results. All movement patterns we assign are supported by video (if you have a smartphone to record them) so that they can be reviewed at home, without having to remember every last detail by yourself.
Our goal is to help you get back to doing everything you want, this can be playing with the kids, being involved in a sport or just a walk in the park. The body has an amazing ability for healing itself but sometimes it needs a little help to get it heading in the right direction.
Your initial Explore & Restore session lasts up to 2 hours to assess and begin to restore the body through movement and start you on your journey back to health. Changes are quite often observed in that 1st session and reinforced by exploring the movements at home.

I invite you to come into the work with the expectations of observing and being aware your body throughout the session and staying focused. As we introduce your body to some movements you will get to check in to see if things might feel any different as we go along.